Postpartum Care Center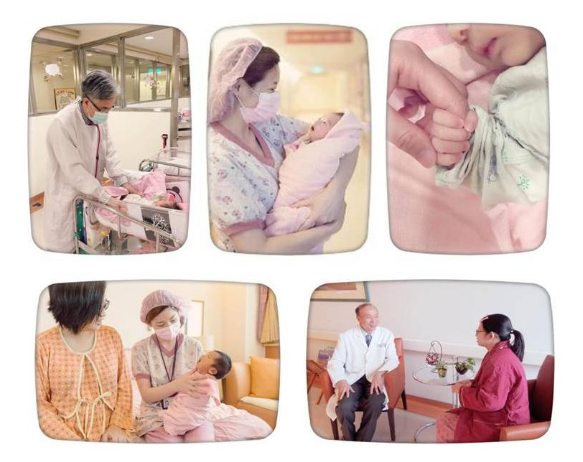 Taipei Medical University Hospital Post-natal Care Center was launched in July of 2008, and is located on the 12th floor of the hospital's Medical Building No. 3. The center is independent from other units, and equipped with comfortable furnishings and hanging gardens in the public area. This relaxing and bright design aims to provide our clients with a private and warm environment for their post-natal recovery. In addition, the center is the first post-natal care institution to infant security systems in Taiwan.
The center has a team of dedicated nurses, obstetric and pediatric doctors, Traditional Chinese Medicine specialists, nutritionists, and weight management and cosmetic experts. Our postnatal care teams work together to provide comprehensive all-in-one services from the prenatal to postnatal care stages. This include sbreastfeeding, maternal-care support, encouraging mother-child in-room bonding, and daily monitoring of newborn's physical and mental development. Educational programs about the postnatal period are also available for new mothers and fathers. Here at Taipei Medical University Hospital Postnatal Care Center, we believe we can best serve our patients by considering the whole of a client's experience. In doing so, we are able to offer new parents guidance and understanding about this new stage in their lives. 
Services & Treatments
SERVICES & PROGRAMS
Senior nursing division 24 hours caring care
Regular visits by obstetrician, pediatrician and physical examinations
Postpartum Traditional Chinese Medicine conditioning physiotherapy
Nutrition, nourishing, both traditional and nutrition of the meal
Professional beauty care to improve skin health
Weight management combined with rhythm to restore body
For Patients
PREPARE FOR YOUR APPOINTMENT
    Welcome to visit Visiting
    Visit time
    Monday to Sunday 9: 00-12: 00,13: 00-17: 00
    There are more visitors to the holidays, please make an appointment to provide a complete reception
    Reservation Tel: (02) 2737-2181 ext. 8391,8392
Questions?
Please contack(02) 2737-2181 ext. 8391,8392 or send us an email at pcc8393@h.tmu.edu.tw
Special Requests
If you have any special requests,please contact our Personal Care Coorditionator at pcc8393@h.tmu.edu.tw and we will do our best to accommodate you