Cleft & Craniofacial Center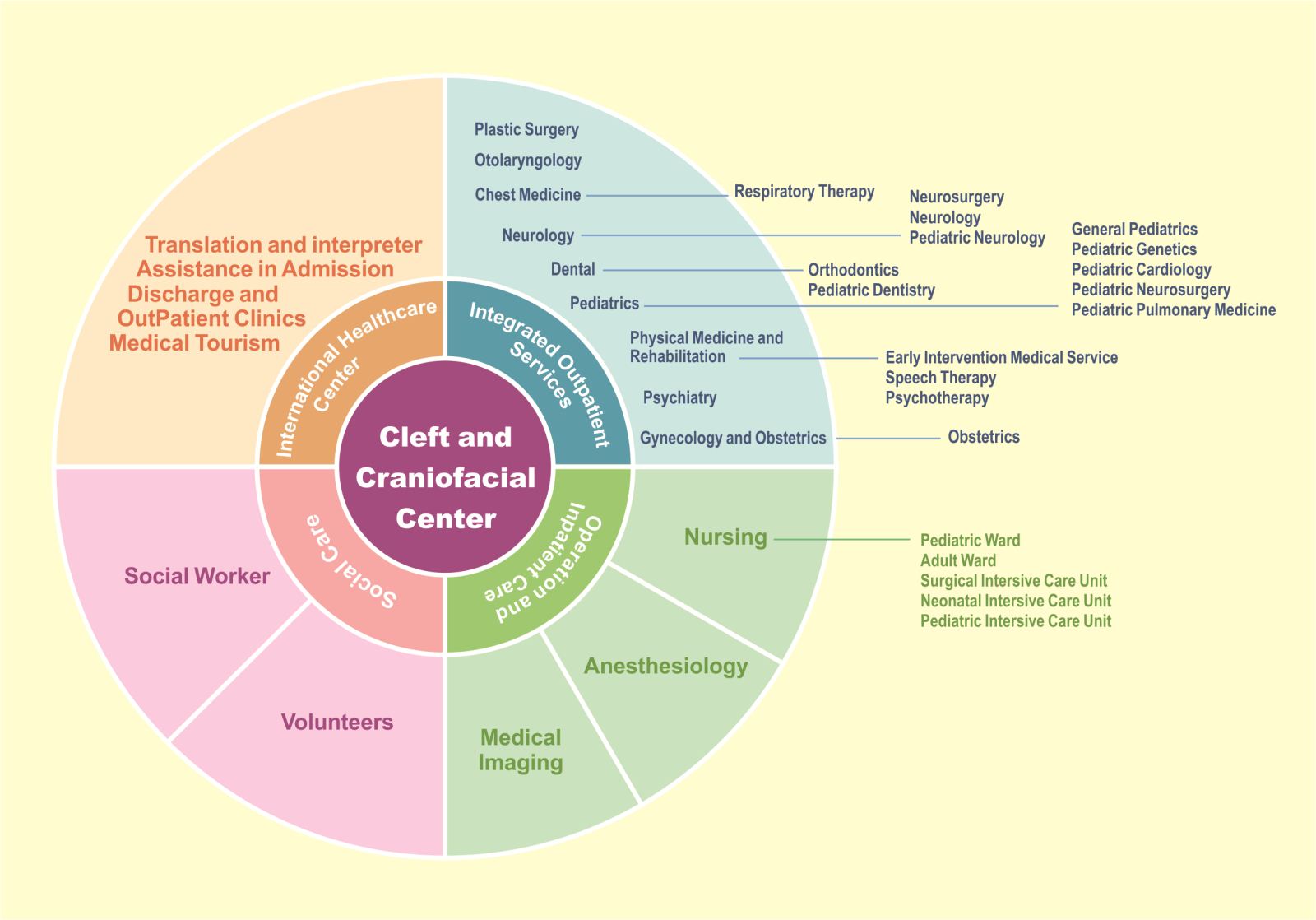 Babies born with congenital craniofacial anomalies have to face many problems early in their lives. To provide the best care and treatment to such children it needs the cooperation of many medical specialists at different points of time in the child's life. It is one of the model of modern "total patient care". With such a specialized multidisciplinary team effort, most of these children will have a normal appearance and normal function.
Even though this is the youngest cleft & craniofacial center in Taiwan, it provides the most comprehensive multidisciplinary care amongst the several craniofacial centers on this island. Besides the cooperation between surgeons and orthodontist, we have a better cooperation among other medical specialties including ENT department for the annoying nasal/breathing problems. We also work with the rehabilitation department for a comprehensive rehabilitation program including early intervention, speech therapy and developmental evaluations. This cooperation between different teams will better fulfill the goal of total patient care.
Conditions We Treat
Cleft lip/palate
Hemifacial microsomia
Craniosynostosis/ craniofacial dysostosis
Dentofacial problems

 
Team Members
Plastic surgery: Philip Kuo-Ting Chen, MD
Pediatric neurosurgeon: Chung-Ming Chen, MD
Orthodontics: Johnson Hsin-Chung Cheng, DDS MS PhD 、 Pei-Hsuan Chen, DDS MS
Otolaryngology: Hsin-Te Hsu, M.D
Rehabilitation: Sung-Hui Tseng, MD