International Healthcare Center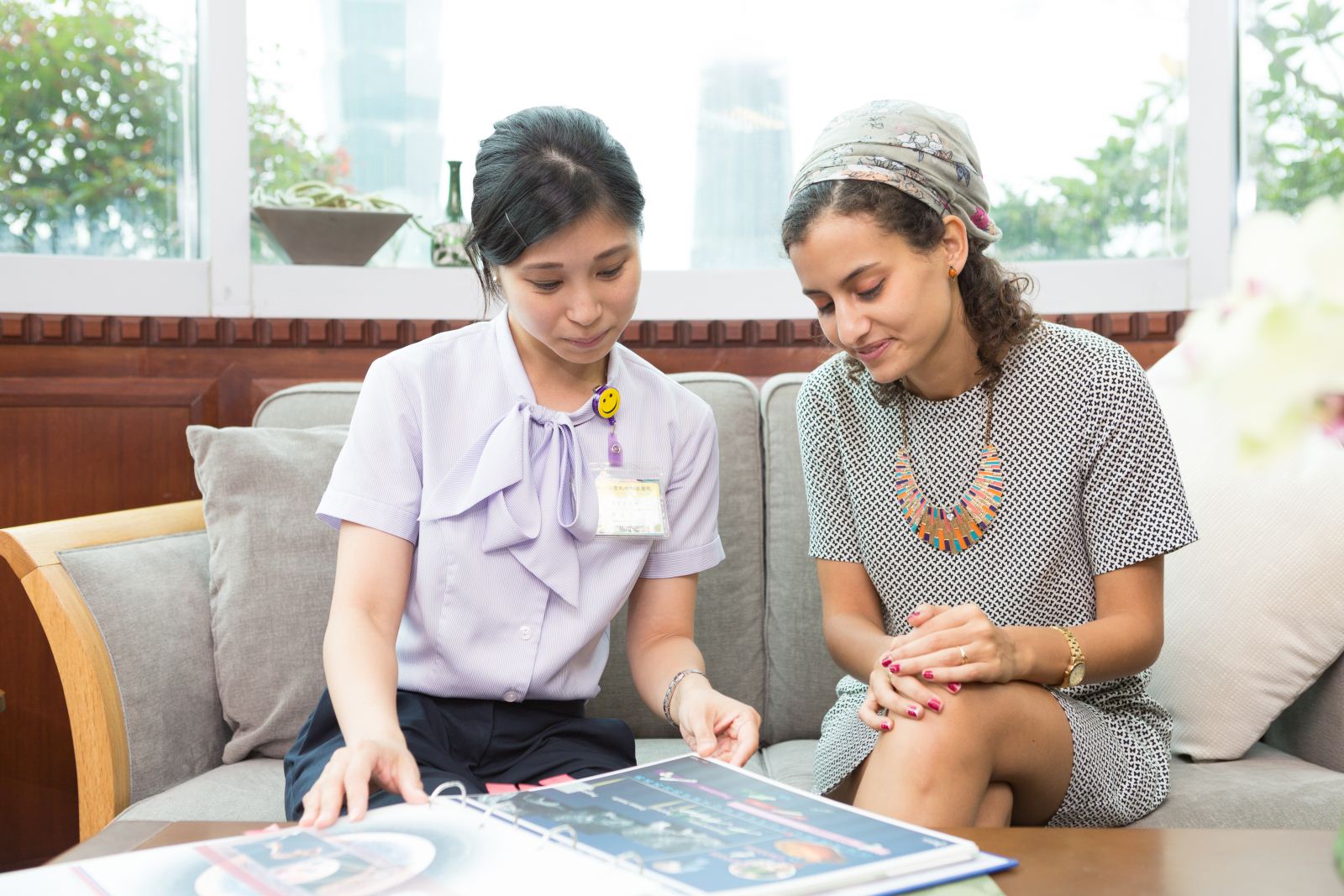 The International Healthcare Center at TMUH is experienced in meeting the specific needs and concerns of international patients. Our established international-standard of service is here to assist all overseas patients with timely access to pre-visit physician consultations or treatment arrangements.
Patient Service Coordinators
Our patient service coordinators are able to quickly identify patient needs and work to resolve issues in a friendly and professional manner.
Services & Treatments
BEFORE YOUR APPOINTMENT
Detailed information about the hospital clinics and doctors Doctors evaluations on patient's medical information Pre-treatment arrangements in consideration of medical records and information of the patient Searching for the alternative pricing for a treatment plan
Arranging visa
Arranging tickets for airplane& busses
Organization of accommodation in 3-5 star hotels or apartments during treatment
Organization of accommodation in 3-5 star hotels or apartments during treatment
Welcoming at the airport
Providing cell phone for use during the treatment period
Ground and air ambulance services
Welcoming at the airport
Ground and air ambulance services
Providing cell phone for use during the treatment period
Ground and air ambulance services
Car rental services
Translation and interpreter services
Touristic trips before and after treatment
DAY OF YOUR APPOINTMENT
Treatment in professional and comfortable environment of JCI-accredited TMUH
24/7 hospital attendant service
Translation and interpreter services
Providing information about the treatment
Follow-up of the medical procedures, treatments, tests and medications
AFTER YOUR APPOINTMENT
Assistance in the discharge process
Post-operational care and control appointments
Airport transfer
Touristic trips
Conservation of the medical records for two years
For Patients
CONTACT US
Phone: +886-2-2737-2181 ext.5022-7
Fax: +886-2-2720-6792
E-mail:ipc@h.tmu.edu.tw