Telecare Health Services Center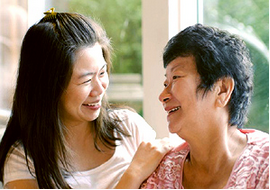 Aging population is a global phenomenon, and the elderly impact illness trends and health care services simultaneously. Taiwan's elderly population reached 10.21% in 2007 and is expected to rise to 15.85% by 2020 . The sharp rise of expenditure for national health insurance and a shortage of caregiver manpower have become the two most critical issues for the coming decade. Taiwan's Department of Health initiated the Taiwan Telehealth Pilot Project (TTPP) in July 2008 to tackle the most critical issues through information technology and innovative service models.
The trend of medical big data and IOT of the world push the innovative medical technology forward. The traditional medical service model are not able to satisfied people, and the disease curing in close institution is definitely need to be changed. People expected more preventions, monitoring, and health condition improvement. Our call center become a successful model of telehealth and smart hospital in practical ways. However, the existence of the products which produce by innovative technology industry are comparatively temporary. The leading products of main design are always changing, and the multiple competitive interaction of the system keep seeking better way to serve people and fulfill their demands. We control the beneficial basis and face to the severe challenge of the market and spare no efforts.
Services & Treatments
SERVICES & PROGRAMS
Pacemaker monitor
Continous glucose monitor system (CGMS)
Insulin pump
Surveillance system for home
Screening of sleep apnea syndrome
Wireless vital sign monitor system
Service standard process
Telephone triage system
CONTACT US
24/7 Helpline: +886-2-21765226
Email: TTC@telecareservice.org.tw
Address: 3F., No.6, Ln. 50, Songping Rd., Xinyi Dist., Taipei City 110, Taiwan (R.O.C.)