Department of Nutrition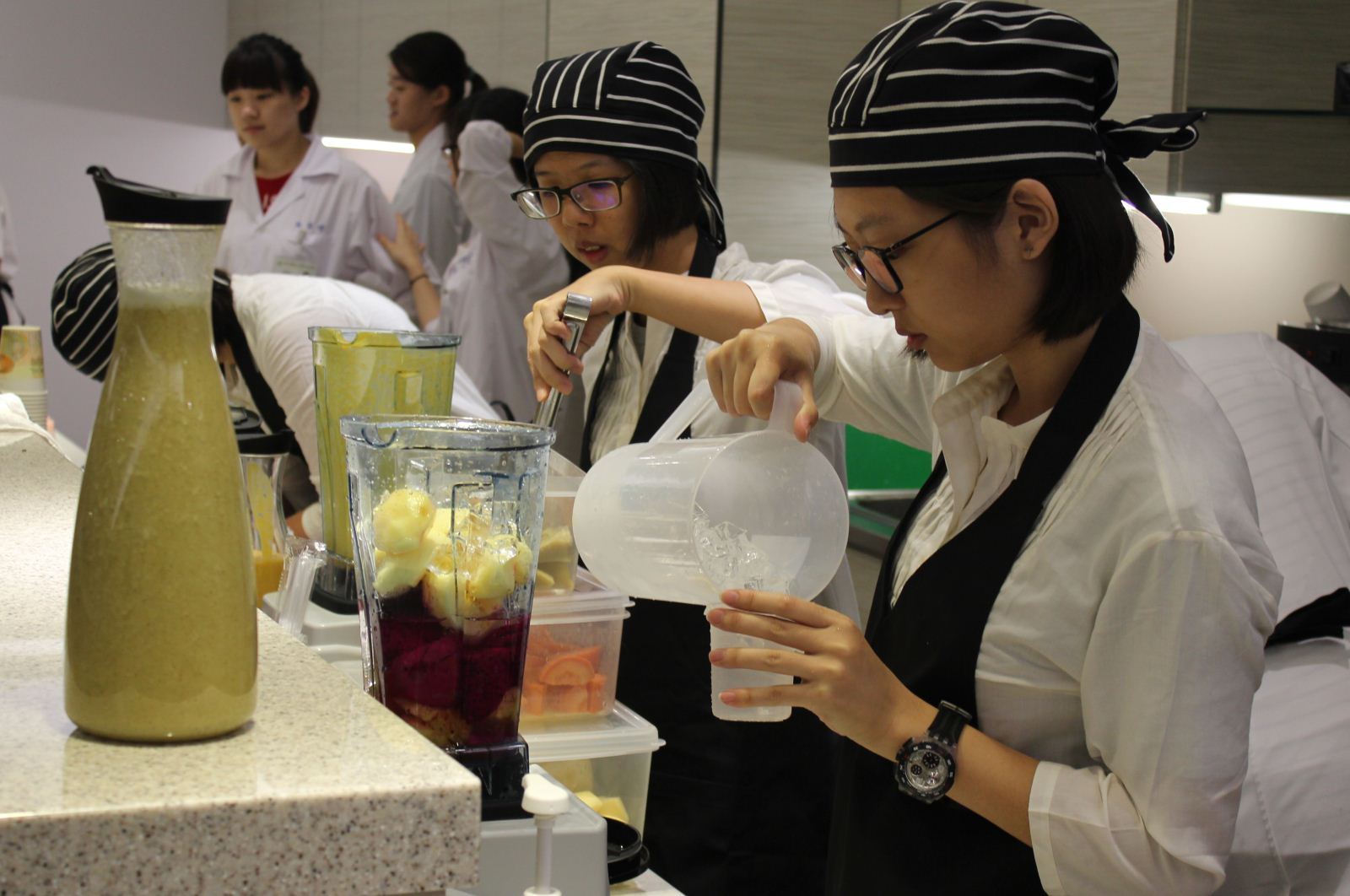 The Department of Nutrition is dedicated to providing the highest quality food safety, clinical nutritional care, healthy eating promotion, and educational services to achieve the mission of Taipei Medical University Hospital which "To improve patient care by incorporating excellence in teaching, innovation, and research". The three main values of the Nutrition Department includes advancing the standard and quality of nutrition professional, promoting nutritional education and idea correctly, and developing diversified healthy meals and education. To become a medical center in the future, Nutirition Department emphasized on medical nutrition therapy in critical medical care, the share care systems of diabetes, cardiovascular, chronic kidney diseases, and the weight management, provide excellent specialist training course for specialized attendance, internship-dietitian and on-duty dietitian. In the promotion of nutrition education, we have done many healthy dietary educational talks, such as the prophylaxis diseases dietary education program and the long-term home care in the community to provide many kinds of nutrition knowledge. In the multiple diversified of healthy meals, we not only monitor food safety and kitchen strictly, but also provide nutritional, rich, delicate, and changeable healthy meals to customers, and as well as improve quality of meal service continuously to achieve the goals of balanced nutrition and delicious food. We will strive for efficient and effective delivery of our services.
Expect all the members of Nutrition Department based on delivering patient-focused, quality care is the mission of everything we do and strive for excellence and to be the benchmark of hospital nutrition in Taiwan.
OUR DOCTORS