Department of Laboratory Medicine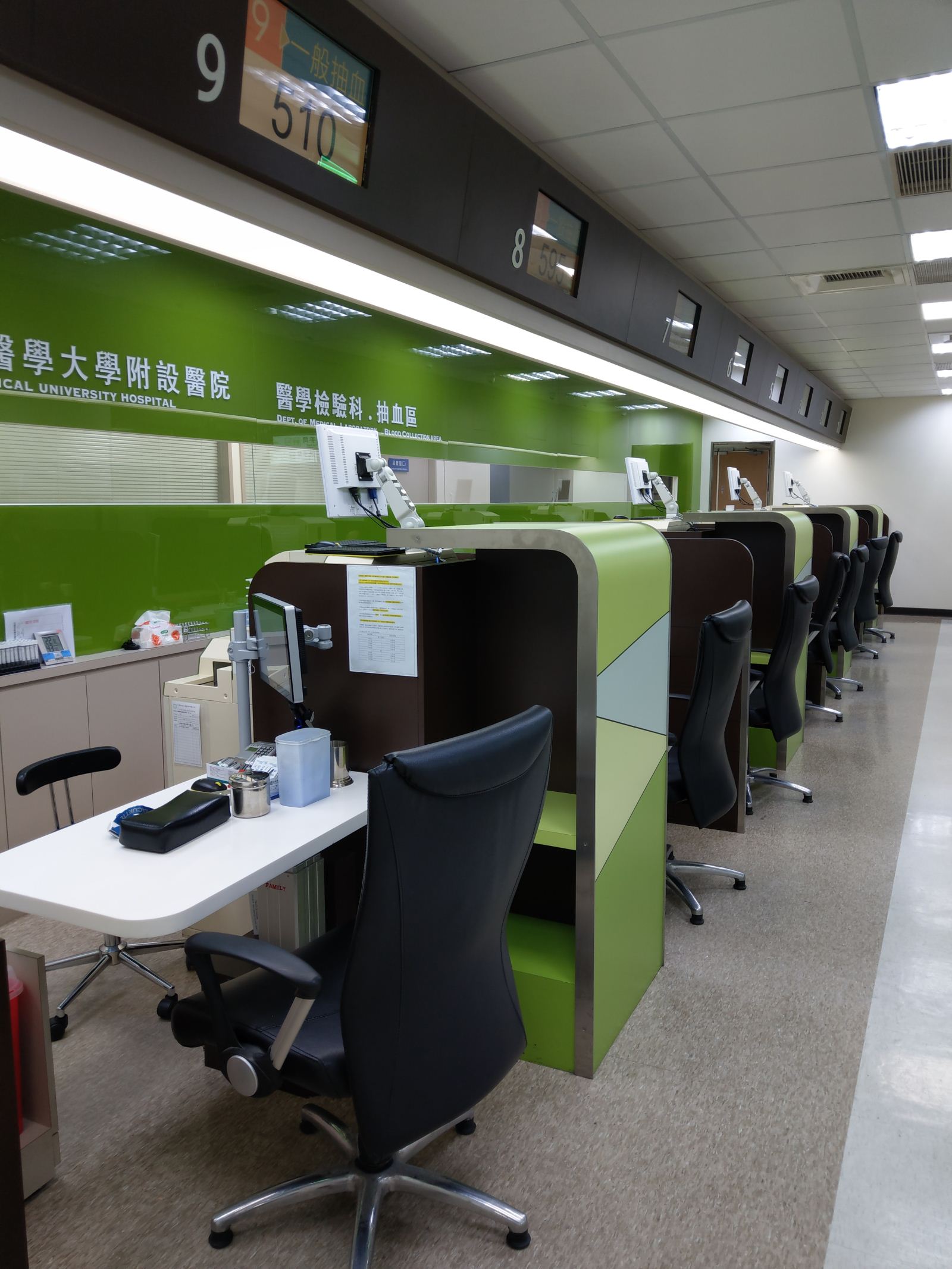 Department of Laboratory Medicine at Taipei Medical University Hospital is a medical laboratory center for patient care, research, and education. We provide dedicated and high-quality laboratory services at the heart of Taipei. Our multidisciplinary services consists of tests in Hematology, Biochemistry, Parasite identification, Immunology, Molecular biology, Microbiology, Coagulopathy, Toxicology, and many tests for urine and other body fluid exams. Our facilities include more than 30 kinds of autoanalysis equipments, specimen autoprocessing machines, refrigerators, centrifugations, and microscopy equipment. We are proud to be certifiied as a global level laboratory; we hold certifications for ISO 15189 accreditation and CAP Survey (College of American Pathologists).  Based on our advanced equipment and top-notch laboratory techniques, we provide rapid and accurate laboratory tests results to support the physicians and other medical staff in providing the highest quality of patient care. Furthermore, we are devoted to researching the association of biomarkers and diseases, developing new diagnostic biomarkers, and publishing our findings in peer-reviewed journals. "Treat Patients as Family" and "Provide Rapid and Accurate Laboratory Tests Results" are the goals of our department.       
Services & Treatments
SERVICES & PROGRAMS
Outpatient and Emergency Tests
First private space for blood sampling in Taiwan
Beckman /DXH1601 Auto analyzer of Hematology tests
Stago Compact Auto analyzer of Coagulation tests
Toshiba 2000FR Auto analyzer of Biochemistry tests
ARKRAY AX-4030 Auto analyzer of Urine tests
Roche Cobas®  e411 EIA Auto analyzer of Immunology tests
Biochemistry-Immunology
PVT RSD 800A Auto Equipment for Processing of Specimen
Roche Cobas®  8000 modular ananlyzer series【c702+e602+e602】
Abbott i1000SR Auto analyzer of Immunology tests
ADVIA Centaur CP Auto analyzer of Immunology tests
Blood Bank
Identification of regular and irregular antibody of patients for safety of blood transfusion.
Cross-matching for donated blood and patient's blood.
Identification of Blood group.
Coombs' test for neonatal jaundice and pretest for blood transfusion.
Storage and management of blood product.
Consultation of blood transfusion.
Microbiology tests
BD BACTEC 9240 Auto analyzer of Blood culture
Forma Model 3546 CO2 Incubator
The mission of this section is the performance of identification and antimicrobial susceptibility test of medical pathogens. The microbiological result can provide the reference for diagnosis and treatment for medical care.
1.  Blood culture
2.  Urine culture
3.  Sputum culture
4.  Stool culture
5.  Body fluid culture
6.  Pus culture
7.  CSF culture
8.  Gram stain
9.  Acid fast stain
10. Antimicrobial susceptibility test
Molecular Biology tests
Roche COBAS AmpliPre Auto analyzer of nucleic acid extraction Roche COBAS TaqMan48 PCR equipment
Electrophoresis:Hb electrophoresis、LiProtein electrophoresis、Protein electrophoresis。
Viral load detection:HIV viral load test、HBV DNA。
Flowcytometry:Lymphocyte CD marker。
Ankylosing spondylitis:HLA-B27。
Histocompatibility HLA test:HLA-Typing(A、B、C and DR、DQ)。
Pharmacogenetics for Stevens-Johnson disease:HLA-B 1502、HLA-B 5801。