May 13, 2015
Taiwan medical missions reaches out to 500 at Mtsambama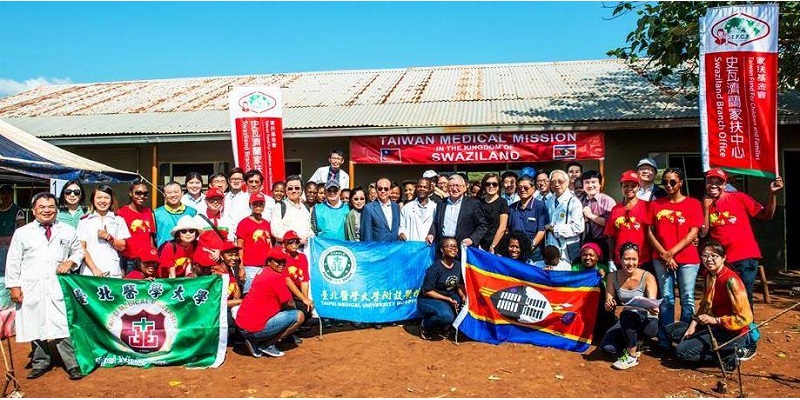 "Medical experts from Taiwan go around the country administer  free medical check-ups and treatment to all community members."
BY BODWA MBINGO
The Taiwan Medical Mission in Swaziland continues intervening in the breaking of the clutches of poverty that prevents disadvantaged communities from accessing proper and timely health care around the country. This is done through the mission's outreach programme where medical experts from Taiwan, courtesy of the mission, go around the country to administer free medical check-ups and treatment to all community members, especially the elderly, who can no longer travel long distances to access such.
MTSAMBAMA INKHUNDLA COMMUNITY RECEIVES TREATMENT
The Mtsambama Inkhundla community at Hlatikulu in the Shiselweni region was the last beneficiary of the benevolent gesture extended by the Taiwanese government in the country. At least 500 residents from this area received treatment from a total of seven medical practitioners, who dedicated the entire day of last Saturday to take care of this needy community. This was a combined service of medical outreach and donation of food parcels as the Mtsambama people's day started with them receiving food and clothing from Tex-Ray Charity under the Tex-Ray Group in the country. This took place at the Salem Primary School under Mtsambama Inkhundla and TexRay Charity donated an estimated E600 000 in the form of rice, cooking oil, mealie-meal, clothes, and blankets.
THE ORGANIZERS
The organisers of the event included the Taiwan Medical Mission, Tex-Ray Group, Taipei Medical University Hospital and the Taiwan foreign mission in the country. The medical specialists in the checkups concentrated on, amongst others body weight, body height, blood sugar, BP, and physical check-up. On the consultation aspect there were three specialists of general surgery, internal medicine, orthopedics, neurosurgery, allergy-immunology-rheumatology, and five general practitioners. The team of doctors was made up of the Mission's Chief Dr Tu Chi- Cheng (Neurosurgeon), the Deputy Chief Dr Liao Say- Tsung (Rheumatologist), Shih Neng- Chuan (Orthopedic) as well as Chen Kuan, Chiu Hsu Huai, Chang Sheng-Jie and Chen Po-Jui, who are all medical officers. The team was completed by volunteers from the Taiwan Technical Mission and Amitofo Care Centre (ACC).
TAIWAN IS SWAZILAND'S DEVELOPMENT PARTNER
The Republic of China or Taiwanese Ambassador Minister Counsellor Liang reiterated his country's stance in continuously assisting the disabled, elderly and needy through their various missions in the country. "Taiwan is honoured to be Swaziland's development partner," he said briefly. Philani Maswati Charity Organisation Chairman Lutfo Dlamini, who was also present during the event, thanked the Taiwanese government for the series of outreach gestures around the country.
(Source: Swazi Observer)
MORE STORIES: