Department of Cardiology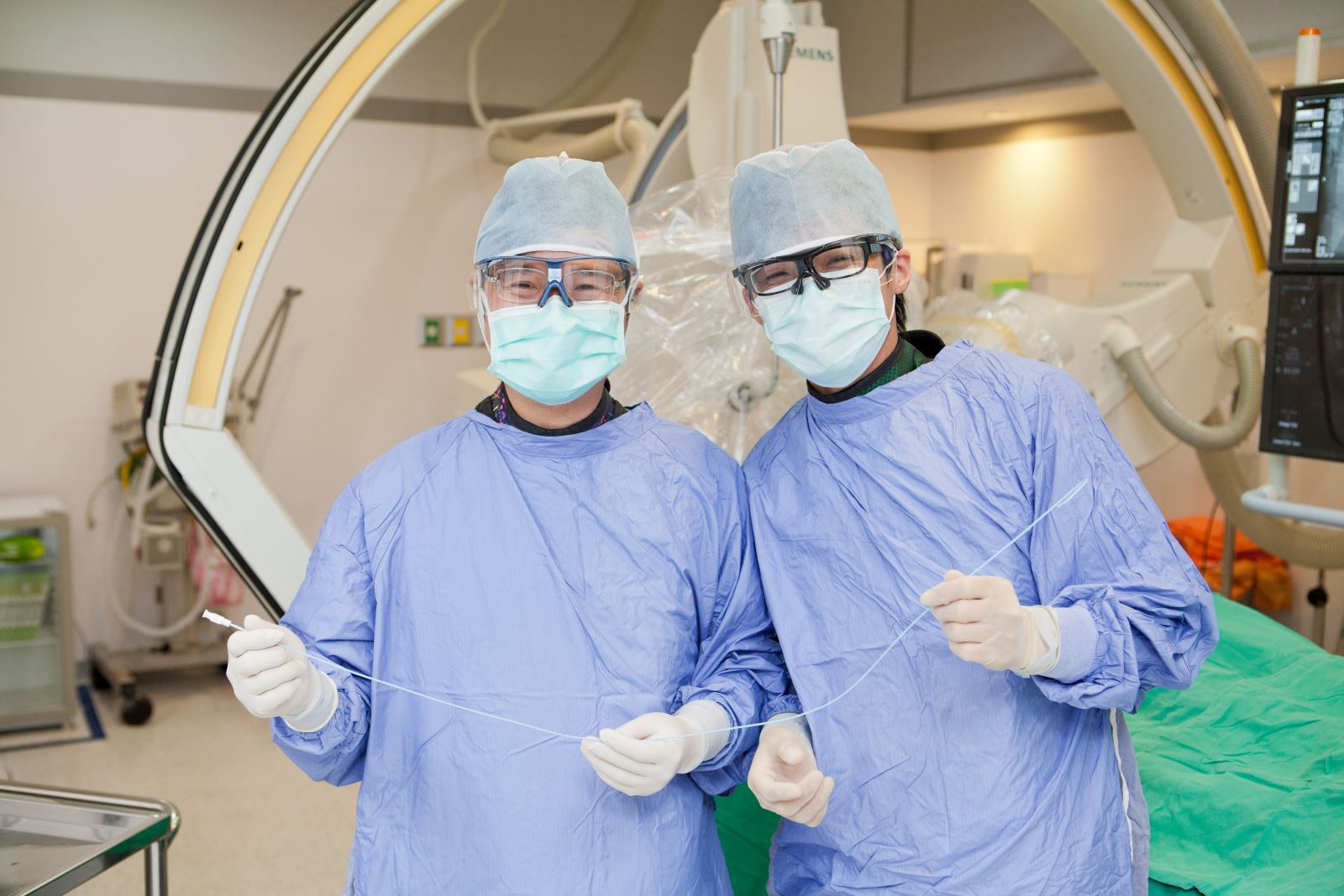 Heart disease continues to be the second leading cause of death among both men and women in Taiwan. However, in recent years, effective information about the causes of heart disease has led to increasingly healthier lifestyles throughout the country, which has saved numerous lives. Our highly skilled and experienced cardiologists at TMUH have made enormous strides in their ability to treat a wide variety of heart conditions effectively.
Our cardiologists offer the full spectrum of heart care, treating anything from ischemic heart diseases to arterial fibrillation, arrhythmia, and irregular heartbeats. We also offer a complete heart-risk evaluation and follow-up care after procedures such as 640-slice computerized tomography (CT) heart scans, angioplasty, and heart catheterization.
Conditions We Treat
Our department provides detailed and complete diagnoses and treatments for cardiovascular diseases, including coronary artery disease, primary or secondary hypertension, congestive heart failure, cardiac arrhythmia, hyperlipidemia, congenital heart disease, peripheral arterial occlusive disease and valvular heart disease.
Services & Treatments
TREATMENTS
Digitalized electrocardiography (ECG): provide resting 12-leads ECG.
Holter : for the diagnosis of arrhythmia, ischemia and autonomic nervous function
Ambularoty BP monitor (ABPM): records BP continuously; diagnosis of hypertension, white coat hypertension; analyzing BP change during daytime and esp. nighttime and evaluating treatment efficacy of anti-hypertensive medication.
Treadmill exercise electrocardiography: Diagnosis of myocardial ischemia during exercise, coronary artery disease, arrhythmia related to exercise and exercise capacity
Echocardiography with color duplex: Analyzing cardiac chamber size, wall thickness and heart systolic/diastolic function; differential diagnosis of vavular heart disease, pericardial disease, cardiomyopathy and congenital heart disease.
Bi-plane cardiac catheterization Lab.: Newest bi-plane high resolution cardiac catheterization Lab. provides easy anatomic analysis of coronary arteries during coronary angiogram and percutaneous coronary intervention, and performs pacemaker implantation.
Vascular screening system: analyze the degree of atherosclerosis and arteriosclerosis as part of screening tool; diagnosis the degree of peripheral arterial occlusive disease
OUR DOCTORS